GREEN RIDE CHARTER SERVICES
Wedding Transportation Vendor in Boulder Colorado
When it comes to wedding transportation, you can count on Green Ride Charter Services as your wedding vendor. We'll make sure your guests arrive safely, on time, and ready to celebrate. Our wedding charter services are the perfect way to ensure everyone enjoys your special day.
Don't let wedding planning stress you out. We understand the time and detail it takes to plan a wedding. Green Ride Charter Services wants to take one thing off your plate so you can focus on your special day. There's no need to worry about wedding transportation for your wedding guests. We have multiple eco-friendly, handicap-accessible, shuttles to accommodate your guest list.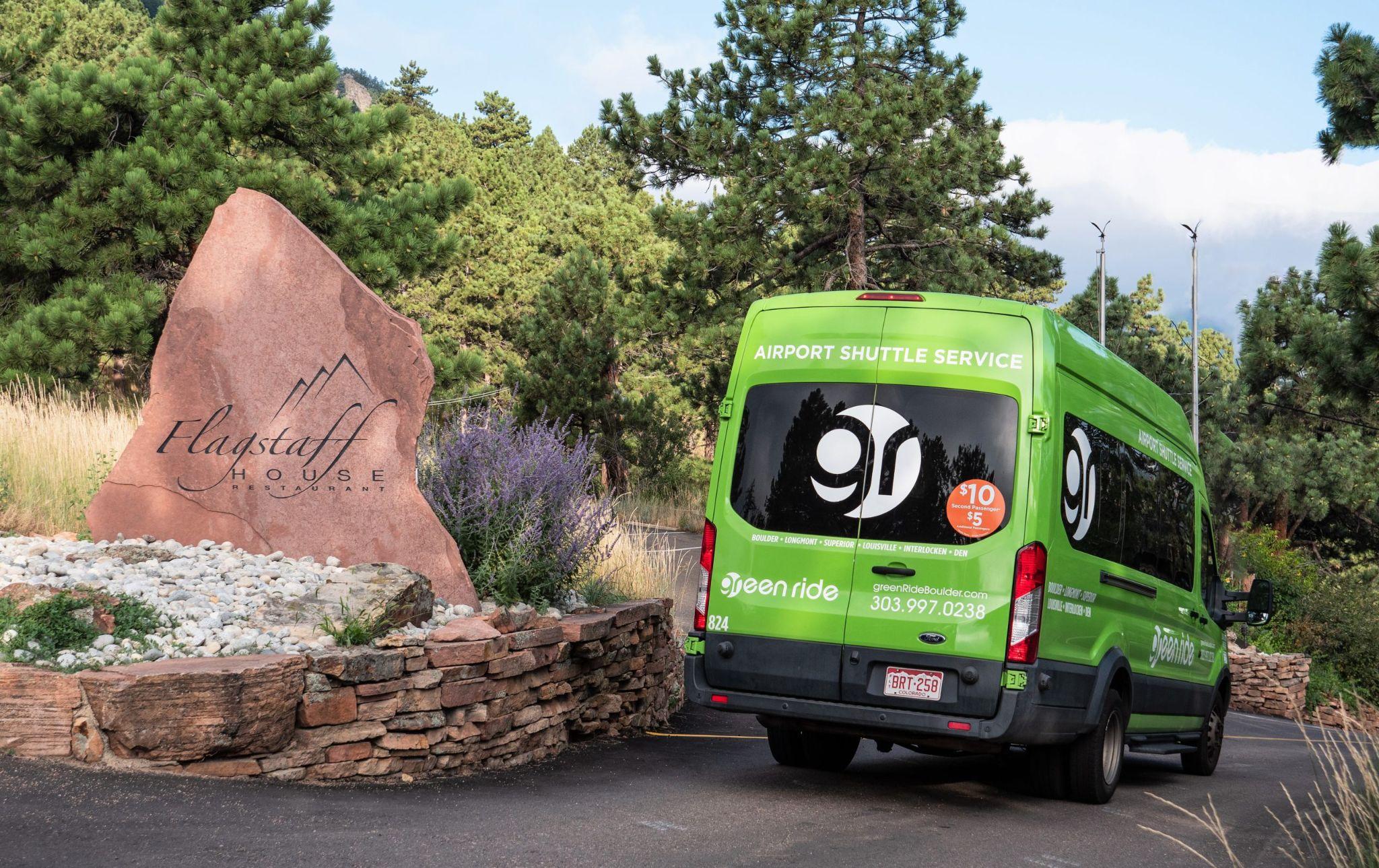 Let Green Ride take care of your wedding transportation needs with our wedding charter service. If you're looking for a convenient, safe, and cost-effective way to transport your wedding guests, our wedding charter service is the perfect solution for you! We'll make sure your guests have a safe and enjoyable ride to and from your wedding events. Our professional and punctual drivers will get your guests to the rehearsal dinner, ceremony, and reception in time! Contact us today for a free quote!
Green Ride Charter Services
We make group transportation easy, fast, and hassle-free!
GREEN RIDE CHARTER SERVICES
When to use a Wedding Charter Service
Thinking about booking wedding transportation?
This is a detail you do not want to overlook. If you have a large wedding party and need to keep your group together for photos, on time arrival at a church or ceremony venue, and then transportation to a separate reception location. Wedding charter services are a great way to ensure everyone arrives together and on time!
Does your venue have limited parking?
Green Ride Charter Services is a great solution to parking problems.
Do you have out of town guests?
It is important to offer out of town guests wedding transportation. Keep in mind that they are not local to Boulder and may be stressed about how to get around. Green Ride Charter Services can also help with airport transportation when your guests are all booked at the same hotel.
Will your event be long, late in the evening, or serve alcohol?
Having wedding transportation ensures your guests do not drink and drive or fall asleep at the wheel after celebrating your big day.
GREEN RIDE CHARTER SERVICES
Connect With Us
Wedding day transportation should be comfortable, reliable, and safe. After all, you want your special day to be perfect in every way! Keep your guests and  wedding party safe and comfortable by choosing Green Ride Charter Services. If you're interested in learning more about our wedding transportation services, give us a call or fill out our contact form today!
Green Ride Charter Services, Colorado's home-grown, eco-friendly transportation company provides the best value and service for your entire guest list. Be sure to book early especially during wedding season! Have questions or want a quote? Click here to get started.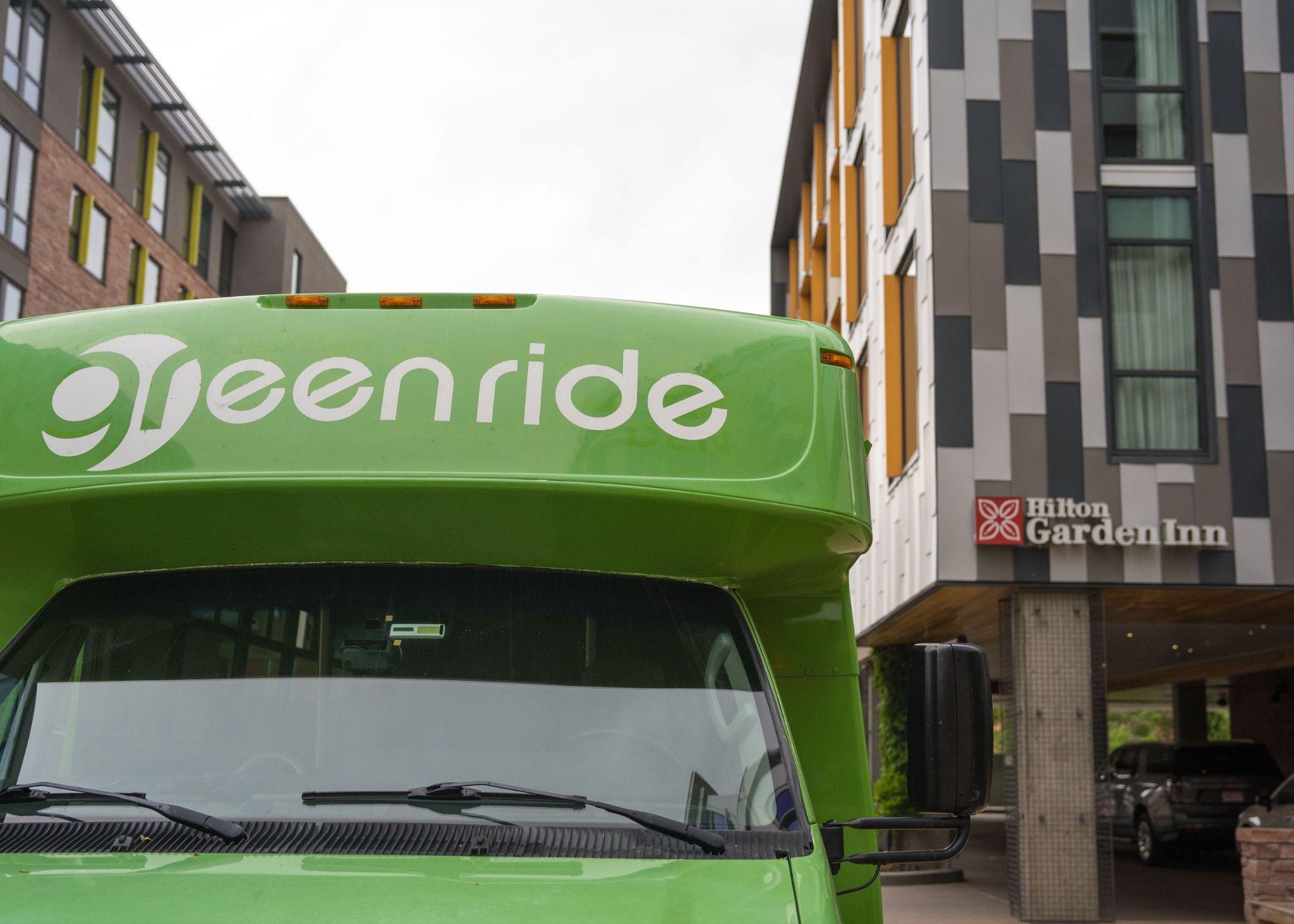 Our Reviews
Green Rides provided transportation for our daughter's wedding in Lyons, CO this past weekend; everything was smooth from start to finish! We had a great experience and Grace is a delight to work with - thank you Green Rides!!
We utilized Green Ride for our wedding transportation and were so happy with everything! Grace was a fantastic, prompt communicator and was extremely helpful. The transportation services were very smooth and all drivers were kind and professional. Would highly recommend for any transportation needs!
Green Ride was amazing to work with for my wedding! The pick-up went very smoothly and the rotating shuttle at the end of the night and the mass exit was perfect. We even had a Bluetooth speaker connected to the shuttle that we hooked up our phone too and played music on the way back. Definitely use them for your shuttle needs!