Green Ride's Pledge during Covid-19
Our passengers' and employees' health and safety is our number one priority at Green Ride. Green Ride is doing everything in its power to provide a protected environment for its guests and employees.
Green Ride has implemented the following measures to keep passengers safe:
· All passengers and staff are required to wear a mask or face covering while traveling.
·All passengers must take a temperature screening before being allowed to board our shuttles.
· GR will provide a freshly sanitized shuttle for each round trip to and from DEN.
·We use a CDC-approved COVID-19 disinfectant administered by an electrostatic sprayer system, the same sterilizing procedure that is being used in hotels and hospitals.
·Disinfecting wipes are made available so passengers can wipe down their personal items
·Hand sanitizer is made available to all guests
·GR is limiting seating on each shuttle to space the ridership
·We will use Back-to-Front loading and Front-to back unloading procedures
·Only our drivers are permitted to open and close our doors and handle luggage.
·Constant fresh air flow in vehicles to turn over the cabin air
·Loading dots will be used on the sidewalk to space customers before loading
·Our employees are temperature checked before each shift
We realize that this situation remains fluid. Green Ride will continue to focus on the health and safety of our passengers and will implement additional safety measures, as necessary.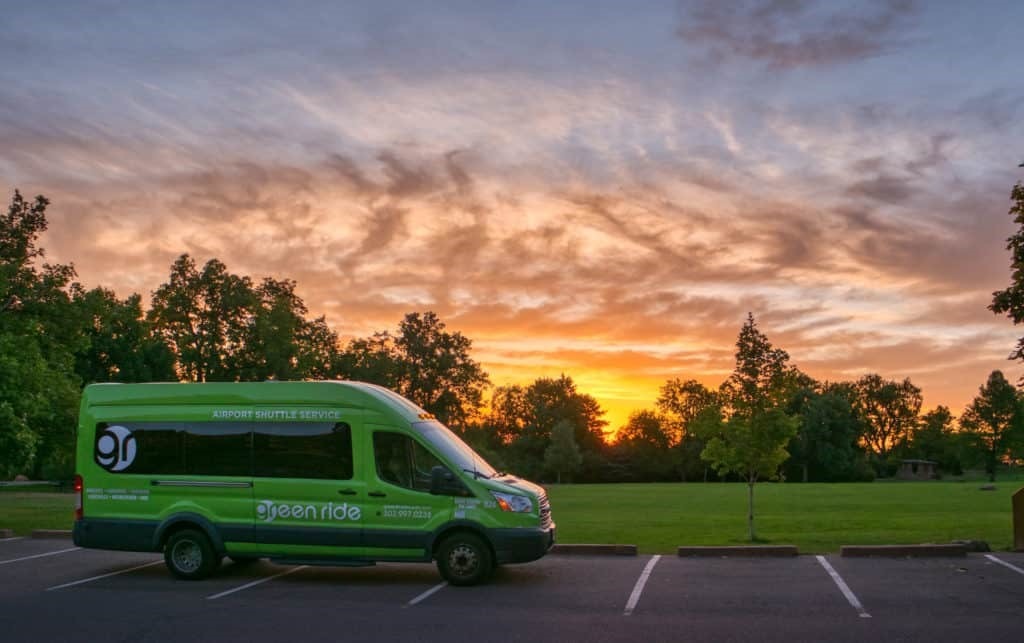 Related posts