Planning a school trip for your students but don't know where to begin? Field trips are full of excitement for your class – they get to learn outside of the classroom in a real-life environment, and that is such a treat! There are some important steps to take when planning a school trip. Once you decide on the destination, the next step is to plan the transportation.
For all your group travel needs, Green Ride Charter Services is ready to give you a ride! We are a green and locally-owned company that provides safe driving around Boulder, Colorado, and beyond! Get in touch with Green Ride Charter Services at 720-248-8317 to schedule our services for your memorable school trip! 
Check Policies for School Trips
The first step in planning any school-related activity is to familiarize yourself with the school's policies. Generally speaking, this means getting approval from the principal and/or other administrators before proposing the activity. Furthermore, you should obtain written permission from parents for all students participating in the trip. If you are bringing children to a location outside of school grounds, special permission slips may be necessary.
Find the School Trip's Destination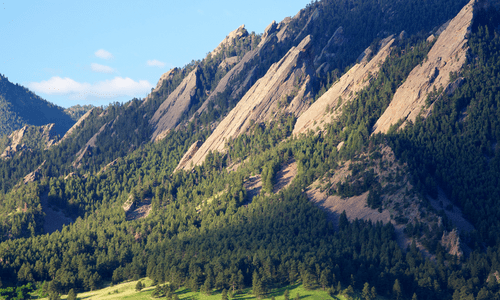 Now for the fun part! Choosing where your class will go. A school trip in Colorado has countless beautiful places that your class can visit. If you plan a hiking adventure, Green Ride Charter Services provides hiking transportation to the Hessie Trailhead. Your class can take in the crisp fresh air and learn about fungi, trees, and birds! The learning possibilities are endless on a hike.
The Museum of Boulder or the Fiske Planetarium are also great options when planning a school trip. Green Ride Charter Services can get you there wherever you decide to go! 
Plan an Itinerary 
Plan an itinerary that includes all activities planned throughout the day and any unexpected events, such as weather delays or traffic issues that may arise en route to your destination. What about lunch? Will it be provided, or should students pack it themselves?
Budget Accordingly 
Once you have chosen a destination and mapped out an itinerary for the trip, it's time to start budgeting accordingly. Make sure that all costs are taken into consideration such as transportation costs, food costs, and any activity fees associated with your chosen destination. You should also factor in any emergency funds just in case something unexpected happens while on the trip. It's better to be prepared for anything when on a school trip! 
Plan the Transportation
Transportation is critical when planning a school trip. Keep in mind safety, as your students are precious cargo. Luckily, Green Ride Charter Services is a trusted and reliable shuttle service in Boulder, Colorado, that practices safe and conscientious driving techniques! You'll already have so much on your hands during the school trip, so choose the professionals and don't worry about the transportation. 
Establish Rules & Expectations 
Establish clear before leaving on your school trip so that everyone knows what behavior is expected during this time away from school grounds. This includes general expectations such as being courteous towards others and respecting boundaries. Specific expectations can vary depending on where you are going (for example, no running in museums). Setting clear guidelines helps ensure that everyone has an enjoyable experience!  
Safety & Supervision 
Safety should always be your top priority when planning a school trip. Make sure that all students are supervised at all times by responsible adults; this could even mean hiring additional staff or volunteers if needed.
Green Ride Charter Services to Get You Where You Need to Go
A school trip is full of fun memories and insight. As long as you plan in advance, you can be sure that your students will have a wonderful time. When planning transportation, choose Green Ride Charter Services to get you and your students to the destination and back home safely. Call 720-248-8317 to learn more about our trusted shuttle service!