Are you getting ready for your first business trip? That's exciting! Corporate travel can be a great way to explore new places, gain experience, and sharpen skills. But if you are not prepared, it can be stressful and downright exhausting. Planning ahead for corporate travel can free you from any hassle and allow you time to focus on business.
If you are looking for a shuttle service in Colorado for corporate travel, Green Ride Charter Services can give you a ride! Green Ride Charter Services offers group sales, event transportation, wedding shuttle services, and of course, business travel solutions. Choose the local and knowledgeable drivers at Green Ride Charter Services to ease your business travel stresses! Call now to learn more about our direction, or book here!
10 Tips for Corporate Travel
1. Plan Ahead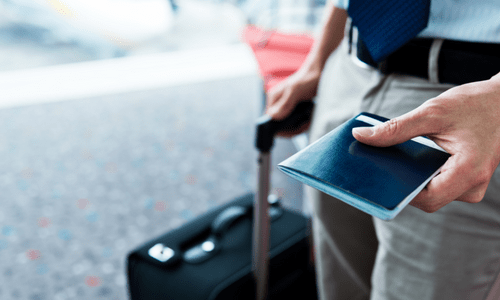 Preparing ahead of time is the key to having a successful business trip. Make sure all the necessary documents and reservations are in order before you go. Know where you are going. Organize your bags, so the items you will need are easy to locate. Research the destination and look for nice restaurants or shops you can check out when you have free time. Make sure to check in for your flight from your phone. This will ensure you won't have to wait in line at the kiosk. A well-planned trip will save you from stress, and it may even make your business trip fun!
2. Pack Lightly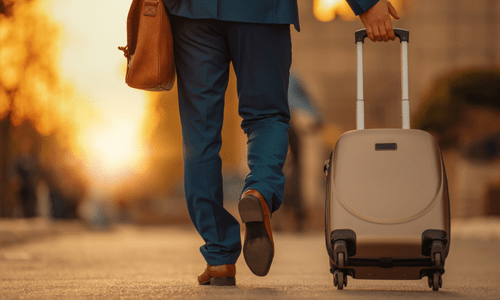 When packing for a business trip, remember to pack light. Bring clothes and items that are versatile enough to mix and match, so you don't have to drag heavy luggage around. It will save time at the airport and make transportation much easier. If you are flying, bring a small enough suitcase to carry on. Don't risk the chance of lost luggage. It does happen. If you do decide to check your bag, throw your bathroom bag and a set of spare clothes in your bag.
3. Be Prepared for Delays
Delays also happen, whether it's in traffic or at an airport gate. But delays don't have to ruin your plans. Be prepared by bringing along books, magazines, or work to catch up on while you wait.
4. Be On Time
Punctuality is critical when it comes to business travel. Anything can happen, so being late could cost you valuable opportunities! Make sure you are early for any travel plans. Don't be the person running through the terminal.
5. Know Your Destination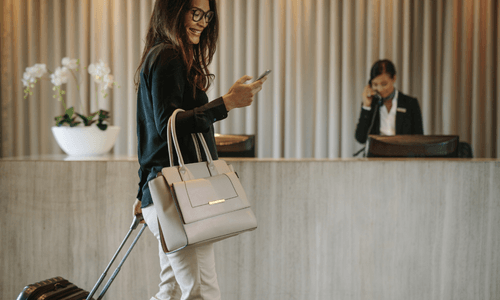 When booking your accommodation, make sure you research the area beforehand so that you know the town and available amenities. Jot down the name of the hotel and keep it in your wallet. But don't worry, your trusted shuttle service will be there to help you get home!
6. Have an Itinerary
An itinerary helps keep things organized when traveling, from planned activities to meetings and dinners. An itinerary will keep you organized so you won't miss anything important!
7. Bring Snacks
Remember snacks! Bringing snacks is always helpful in case of hunger pangs between meals or if something comes up unexpectedly. Plus, snacks are always lovely when jet-lagged. Make sure to drink plenty of water throughout the day and try packing some healthy snacks like nuts or fruit.
8. Keep Connected
Be sure to check in with your colleagues via email, especially if there are any snags along your way to the meeting. Also, when exploring a new city, your phone's digital maps, navigation system, or search engine are great tools to help you learn your new temporary dwelling during your business trip. Of course, the friendly professionals at Green Ride Charter Services are happy to help recommend or take you to our favorite local spots.
9. Maximize Your Downtime
When planning your travel itinerary for your business trips, it's easy to forget about downtime altogether. However, it's important to take some time for rest and relaxation. Then you can be productive while on the job. Consider booking a massage or spa appointment during a free hour in between meetings. Or do something fun like taking a walking tour of the city you're visiting. Taking these small breaks throughout the day can help refresh your mind and body so that you'll feel energized even after long days at corporate conferences!
10. Have Fun
Don't forget to enjoy yourself! It's easy to get lost in work, but remember you're in a new town, meeting new people, trying new foods, and appreciating new sights. Take advantage of this opportunity and enjoy it!
Choose Green Ride Charter Services
Green Ride Charter Services is the locally trusted shuttle service in Boulder, CO, and beyond! Whether traveling for business or personally with a group of friends, our promise is to safely and conscientiously shuttle your group across our beautiful state. With our efficient routing and transportation, you do not have to worry about anything, just enjoy the ride! Call us now at 720-248-8317 to book a ride!