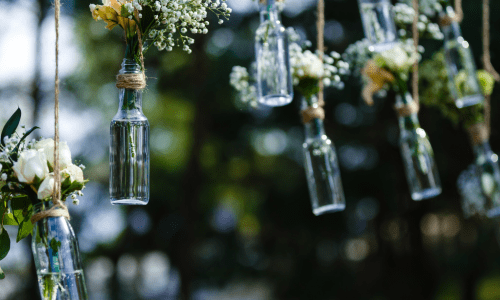 It is never too early to start planning for your summer wedding. Planning ahead for your wedding day can help to mitigate as much stress as possible. With so many details to consider, from the guest list to the flowers and the food, there's a lot of work that goes into making a wedding perfect. While your wedding day is going to be full of wonderful loving memories, ensuring that everything is set beforehand will help to prevent any chance of stress on your special day. Not to mention, if you are seeking a destination wedding or choosing to stay local in Boulder, CO. it is best advised to get a head start to check out venues in person before the big day. If you're wondering about transportation. Green Ride Charter Services offers wedding transportation services to take care of you and all your guests. Call Green Ride Charter Services at 720-248-8317  and start planning the summer wedding of your dreams!
Check Off Your List
Location
Do you know where you want your wedding to be held? Is it going to be local or a destination wedding? This is your time to get exactly what you and your partner want. Summer is the perfect season to have a  destination, outdoor wedding. Consider different outdoor locations such as gardens, beaches, vineyards, or parks. Boulder, CO. is a lovely picturesque city known for its outdoor adventuring that is quite a popular wedding location. Whether you're a local or a tourist, Colorado is a charming state to celebrate your love in. 
Venue
Your wedding venue sets the tone of your event, so it's crucial to choose the right venue that fits your budget and style. When starting early on summer wedding planning, you'll be sure to have enough time to explore venues and find the perfect one for you. Some popular Boulder, CO. venues include: 
Boulder Creek by Wedgewood Weddings
The Greenbriar Inn
Sanitas Brewing Co.
Terracotta
St Julien Hotel & Spa
Chautauqua Dining Hall
Boulder Country Club
Rembrandt Yard Art Gallery & Event Center
Hotel Boulderado
Flagstaff House Restaurant
The Colorado Chautauqua
The Riverside
Greystone Castle
Colorado Mountain Ranch
Just to name a few! There are beautiful venues that will take your breath away. Just be ready to book early in order to get the date you desire. See where else Green Ride Charter Services can take you with our charter services. 
Transportation
Make it easy on your guests and provide transportation. Especially for those guests traveling to Boulder, CO. They'll be unfamiliar with the windy roads and terrain. Make it a safe experience and a carefree night by allowing your guests the freedom to have transportation provided. 
Green Ride Charter Services is a locally owned shuttle service that specializes in making your wedding transportation service perfect. We can pick up your guests at the hotel and offer a safe way to return after the reception so no one needs to worry about driving after having a glass of champagne. Get your quote today so you can check one more thing off your list. 
Music
Music is the soul of any wedding. Whether you choose a professional DJ or a band that will play your preferred genre of music, music keeps the party alive. Select your playlist and share it with your DJ or band of choice! They may even add their own spin to really keep things going. Also, start considering options for your first song, if you don't have one already chosen. For inspiration, there are playlists you can find online or on music streaming sites specifically for wedding playlists. Maybe one of those songs will speak to the love you and your partner share. 
Weather 
Weather is unpredictable and can change at any time. Have a backup plan in case of rain or too much sun. For example, having a tent or having your wedding at an outdoor location with an indoor option can help save you from any weather mishaps. Of course, you can always take your chances. If it does rain then that just means you and your partner are lucky in love. 
Green Ride Charter Services can safely navigate you and your wedding party in any kind of weather. No need to fear a thunderstorm when Green Ride is driving your wedding charter service. 
Vendors
Boulder has a fantastic selection of vendors who specialize in summer weddings. These vendors can provide everything from catering to flowers and décor. However, like venues, these vendors can get booked up quickly. Starting your summer wedding planning early will give you more time to research and meet with vendors to make sure you find the right fit for your wedding day. Additionally, many vendors offer early booking discounts, which can save you money in the long run.
Food and Bar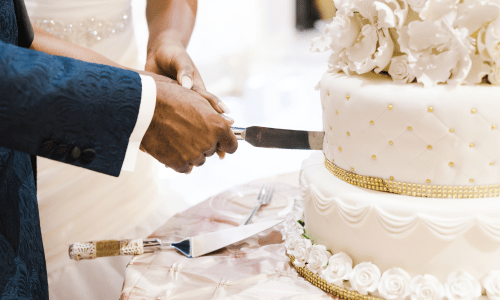 The provision of food and drinks at your wedding is a vital aspect to consider. From a fantastic buffet to sit down dinners, there are endless food options to select from. When selecting a catering company, ensure you taste their offerings and choose a food and drink menu that suits your guests' tastes. Consider having a signature cocktail to spice up the bar menu or an ice cream sundae bar for dessert. There are new trends constantly on the rise with wedding food and libations. Check out Pinterest and other online sources for more inspiration. Also, your venue will also be well equipped to offer you recommendations and suggestions from past wedding ceremonies that might suit your style. Also, consider having an open or closed bar. The former is the most preferred option to your guests. And with the addition of transportation, you don't need to worry about people getting back safely. Leave that to Green Ride Charter Services. 
Accommodations
Boulder attracts visitors from all over, especially during the summer. Booking accommodations for your guests well in advance ensures they have a comfortable place to stay, and you'll have time to organize any group discounts. Early planning also helps guests make travel arrangements and mark their calendars to ensure they can attend your special day.
Get Inspired
Feeling overwhelmed by planning? Where do you even begin? There's an abundance of summer wedding inspiration out there that can help you digest ideas. You can start collecting ideas by browsing social media platforms like Pinterest, Instagram, and other social blogging sites. Review past weddings to get inspiration for themes, florals, colors, and other vital details. Developing your wedding day vision is essential so you and your partner can have the perfect day.   
Green Ride Charter Services at Your Disposal
Planning a summer wedding can seem like a daunting task, but with careful planning, it can be an enjoyable and memorable experience. By starting your summer wedding planning early, you can secure your dream venue and vendors, explore outdoor adventures, and make the most of your beautiful summer wedding! 
Green Ride Charter Services is here for your all-day wedding celebration transportation. Don't stress about the arrival of your guests or the safety of them getting home, we've got that covered. Also, when you're in Boulder, we can take you and your group around. We offer group sales, event transportation, and even hiking shuttles.  Book your wedding shuttle today to secure smooth riding on your wedding day.
Related posts